Happy Thanksgiving!
Don't eat too much turkey, and enjoy your family, crazy as they may be!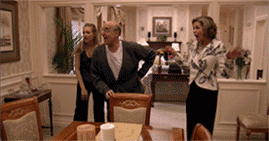 Tags: Holidays
About Kimberly
Hello! I'm a Library Science student at Drexel University, though I live in Texas. I love reading and learning more about God, which is what my 2 blogs are about. Novel Tease rates and reviews my favorite novels (mostly teen lit), and Finding Yahweh contains my thoughts on God as I continuously search for Him in the Bible and day-to-day life.
Predictions Are Coming
Wanna see me take on Game of Thrones, aka A Song of Ice and Fire? Read my terrible predictions and raw emotions as I fall in love with characters and watch them be killed off by George RR Martin on my tumblr blog Predictions Are Coming.
Warning: The blog posts spoilers are I read them in the books. Be forewarned!
Networking